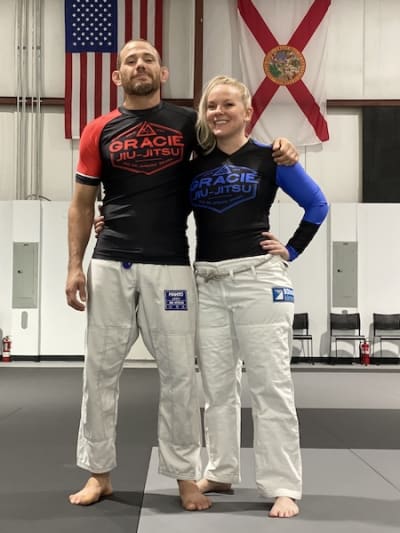 Coach Jen Clanton
Jen has been training Gracie Jiu Jitsu with Professor Ben since 2014.
"Being a smaller female Gracie Jiu Jitsu has helped me gain confidence that without training I wouldn't have, and I'm very grateful for that, I'm impassioned to share it with others, especially other females who may otherwise not train for being intimidated whereas with most other schools its a male-dominated members base. I love being able to work with other females here interested in Gracie Jiu Jitsu and helping them overcome their fears to empower themselves. To me that's the most rewarding experience."
Operations Manager of Gracie Jiu Jitsu Largo, education in Psychology, sports psychology, certified sports recovery nutrition, and certified personal trainer, experienced sports Jiu Jitsu competitor, meal prep specialist and serious dog lover, Coach Jen is here to help you with any questions on or off the mats for overall life empowerment and improvement.